Meet Kris Hallbom
---
International Trainer, Success Coach and WealthyMind™ Co-Developer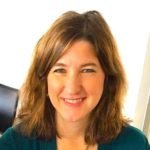 Kris Hallbom is an internationally recognized trainer, author and coach. She is the co-creator of the WealthyMind™ Program, which has been taught to live audiences in over 20 countries around the world; and has helped thousands of people create more of what they want in their lives. She is also the co-founder of the NLP Coaching Institute, and has been actively involved in the field of NLP for over 25 years.
Recognized for her ability to translate complex ideas into practical skills, and for her warm, approachable style, Kris has trained and coached clients throughout Europe, Australia, Russia, Japan, Mexico and the United States. She is a contributing author to the best selling books, "Alternative Medicine: The Definitive Guide" and "Innovations in NLP"; and has produced numerous DVDs and articles on wealth consciousness, NLP and systems thinking.
Fueled by an innate passion for helping people achieve their true potential, Kris has developed a number of processes to help others create the lives they want. Her latest innovation, Dynamic Spin Release™, allows users to release their negative thought patterns, limiting beliefs and physical pain in a matter of minutes; giving them more peace of mind throughout their life.
Kris began studying Neuro-linguistic programming in 1987 while obtaining her degree in Psychology, and went on to become a Master Practitioner and Certified Trainer of NLP. She later moved to the San Francisco Bay area to run and operate the NLP Coaching Institute.
She became a Professional Coach in 1996, and has done several thousand hours of life coaching with her clients and students. She has an international array of clients, and does most of her coaching work on the telephone and through Skype.
Kris later moved to Northern California with her husband Tim, to run and operate the NLP Institute of California, as well as the Academy for Coaching and NLP, which they co-founded together.
Kris was featured on the front cover of both NLP Magazine and Rapport Magazine in 2013, two of the top NLP Magazines in the world. She was ranked as one of the top 30 NLP trainers in the world by Global Gurus International in 2014 and 2015. 
Kris's training history includes the following:
Kris co-founded the Academy for Coaching and NLP, which was the first NLP based program to be approved by the International Coach Federation (ICF) in North America in 2001.

Kris was the Keynote Speaker at the International NLP Conference in London, and has keynoted several other conferences throughout her career.

Kris has authored and co-authored scores of articles and books, and created several DVD programs and audio downloads. For a more comprehensive list, click here.
Kris is the developer of the Universal Cycles of Change model, which is featured in the book, "Coaching in the Workplace".
She is a contributing author to Rapport Magazine, an international based NLP magazine, and has written numerous articles on NLP and wealth consciousness throughout the years.
She was a professional staff writer for the international NLP Journal, Anchor Point Magazine, from 1989 to 2001. During this time she published numerous articles on NLP and Systems Thinking.

Kris holds a degree in Psychology and Language, and has been writing professionally for different magazines and newspapers since 1985

On a personal note… Kris has traveled to over 25 countries with her husband, Tim, and has successfully run a thriving business throughout her travels. In her spare time she enjoys reading, writing, taking her dog on long walks; having fabulous dinner parties with friends; watching beautiful sunsets; and contemplating the deeper mysteries of life, the universe and everything.